2020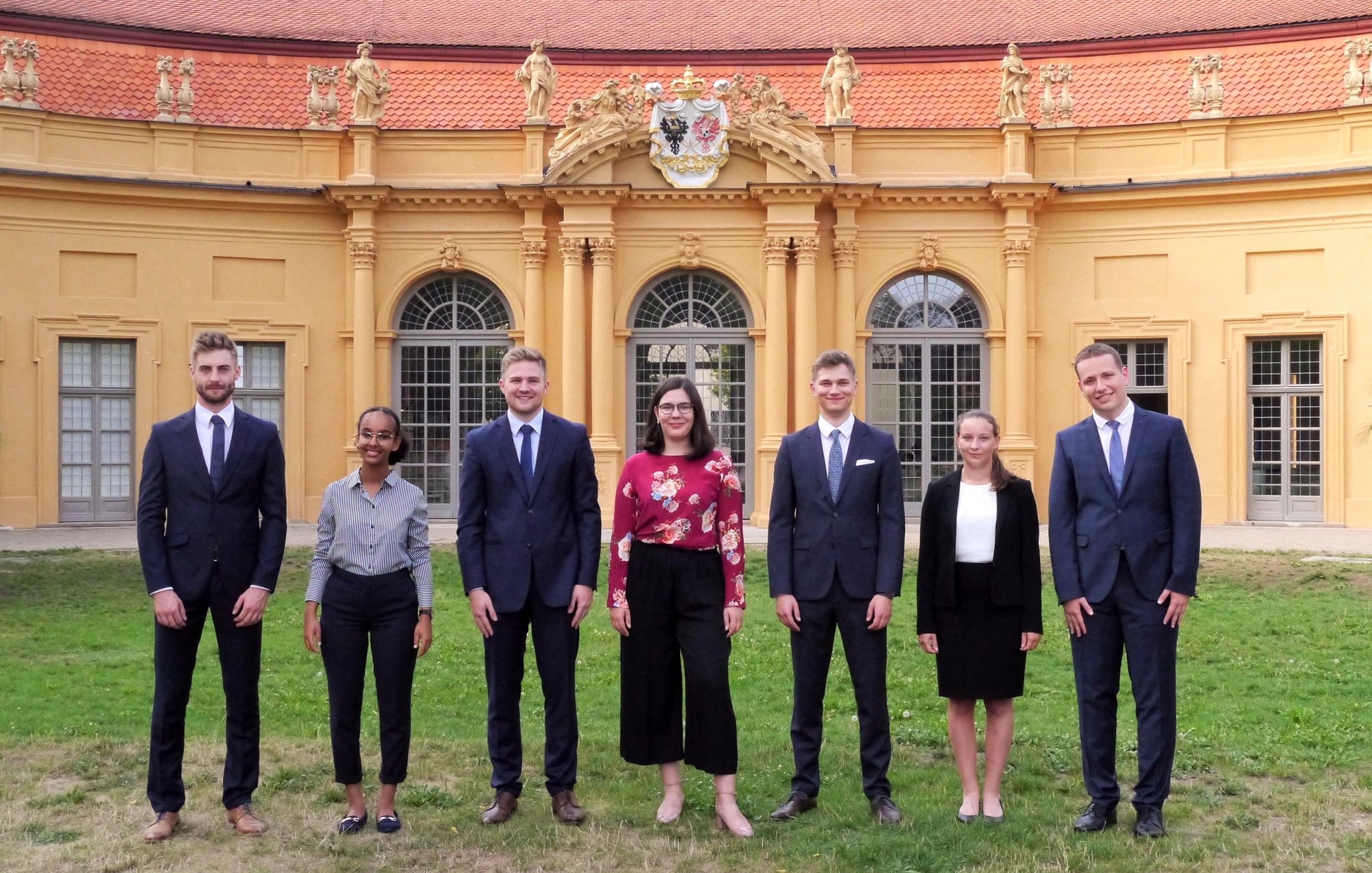 From left to right: Lorenz Krämer, Dalia Andegiorgis, Maximilian Schmitt, Lisa Späth (withdrawn), Dominik Schmidt, Theresa Arnold, Alexander Lösch
---
Dalia Andegiorgis

After having graduated in 2018 Dalia took up her studies of German-French law at the FAU. This means that she will spend one and a half year of her studies at our partner university in Rennes, France. Dalia speaks six languages and is interested in international relations. Dalia hopes that the Vis Moot will offer her the opportunity to connect with legal practitioners as well as other law students. She is looking forward to improve her rhetorical skills in a foreign language and to face the challenges of the Vis Moot in a team with other students.

Dominik Schmidt

Dominik graduated in 2016 and began studying law at the FAU directly afterwards. He has spent half a year abroad at the Maurice A. Deane School of Law at Hofstra University in New York. The courses he followed there gave him a first insight into international arbitration. Currently he is working as undergraduate assistant at the Chair for Public Law and European Law. By participating in the Vis Moot Dominik aims at gaining valuable practical experience improving his advocacy skills. He is looking forward to a time of productive teamwork and is proud to represent our university.

Theresa Arnold

Theresa graduated in 2016. Afterwards she lived in New Zealand for a year. In 2017 she took up her studies of law at our university She participated in an exchange with Chile during the fall break 2018. This has aroused her interest in international law. By participating in the Vis Moot she hopes to make some practical legal experiences and to improve her English skills. Theresa is looking forward to get into contact with future lawyers from all over the world.

Alexander Lösch

Alexander graduated and took up his studies in 2017. For his outstanding performance in the A-levels Alexander was awarded with the Grete Schickedanz-Prize. Since March 2019, he has been working as an undergraduate assistant at the chair for German, European and International Civil Law. There, he got a first insight into the international trade law. By participating in the Vis Moot, he wants to expand this knowledge. Furthermore, the Moot offers him the opportunity to approve his English skills and to collect some practical experience.